OJSC United Industrial Corporation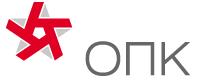 United Industrial Corporation is one of the leading Russian companies in the field of investment management holding portfolios in most upcoming industries of the Russian economy.
Currently, UIC manages assets for the market value of about RUR 300 bln. The major part of UIC are concentrated in the financial, raw-materials, development, infrastructure construction, engineering, shipbuilding and media sectors.
Last years became a benchmark of the new era in the development of domestic military and civil shipbuilding. Russian designers and draftsmen elaborate advanced technologies complying with the last word in science.