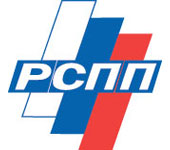 Russian Union of Industrialists and Entrepreneurs (
RUIE
) is a Russian organization which represents interests of the business community.
RUIE
consists of over 100 industry and regional associations of the key economy sectors – fuel and energy complex, machinery manufacturing, investment-banking field, military-industrial complex, building, chemical production, consumer goods and food industry as well as service sector.
RUIE incorporates over 320 thousand representatives of various industrial, scientific, financial and commercial organizations in all the regions of Russia. In total the entities represented in RUIE produce over 60% of GDP of Russia.
On behalf of the Russian Union of Industrialists and Entrepreneurs, I would like to greet all the participants, sponsors, and guests of Marine Industry of Russia Forum devoted to civil shipbuilding, ship repair, navigation and ports!