Off-Stage Brief Interviews
May 19, 2010
Sergey Shishkarev, Chairman of the Transport Committee of the State Duma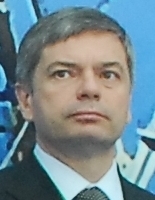 - Do you find Marine Industry of Russia Forum opportune?
- Surely! Such events are necessary first of all in order to see in what direction and how we are going to develop. That is why it is important to be open, to be ready to not only present oneself but also to answer potential investors' questions. Today, foreign companies and largest shipbuilding firms should be invited more actively. There is nothing to be ashamed of. If we are behind in some respect, we need to catch up with leaders only by adopting experience of the foreign shipbuilding organizations.
- As for development of shipbuilding, what directions do you find the most prospective?
– I believe that
LNG
carriers will develop very actively. The development prospects for the ice class tanker fleet used in shelf development are very good.
I would lay stress on the area with lack of attention. These are development of the inland waterway navigation, arrangement of inland waterways, construction of the river-sea-going fleet which is to occupy its own niche in transportation by inland waterways of the Russian Federation.
- What would you wish to organizers and participants of the Forum?
- I would wish the exhibition to be held each time in a new region. There is no need to hold it always in Moscow. It should be held where shipbuilding is concentrated and developed. These are large ports, shipbuilding and enterprises. This would also popularize shipbuilding and assist in its development at the local level.
My wish to participants is to cooperate more actively, seek to cooperation more actively and openly, offer their production at emerging markets. Probably, services of our shipbuilding enterprises are not too sought-after at leading European markets. But lots of our neighbors work at the Caspian Sea, in the basin of the Black Sea, and at the Far East.
I would like to wish all participants interesting contacts and new ideas. These may be ideas which are ambitious, sudden, related to setting-up of joint ventures with participation of foreign shipbuilding companies. Today we are ready to adopt foreign experience. But as I have already said we must set ourselves very ambitious aims.
That is why we need gain experience, not be ashamed of open and public work, and work for future benefits.
Dmitry Mironenkov, Deputy General Director for Civil Shipbuilding of
OAO

United Shipbuilding Corporation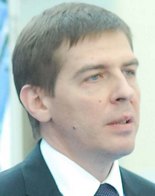 - What will be development of the Russian shipbuilding in the next few years?
- As you know, in March 2007, the President signed the decree stipulating the following tasks: concentration, maintenance and development of scientific and production potential, in the first place, and creation of a set of valid resources to ensure civil shipbuilding development, cover requirements of dominant O&G companies in the area of shelf fields development, satisfy needs of shipping companies in the area of hydrocarbons transportation, in the second place. There is no doubt that within the framework of the strategy we will work out demand stimulation measures as related to construction of inland waterway and catching ships.
Our objective is to enter top 10 of the largest shipbuilding powers by 2020. But there are too many criteria. That is why I lay emphasis on the fact that we must entrench as one of the top 10 powers. I don't mean leadership or even top three."
- What do you find necessary for revival of the shipbuilding sector in Russia?
- There is no doubt that one of the key components is the program of localization of basic materials used in shipborne equipment to be delivered to civil ships. According to the analysis, solving the localization problem that is production of necessary materials on the domestic scene helped save the industry in many countries.
As for construction of new facilities, we will seek to use resources invested with maximum efficiency. We do not throw budget funds away to construct new civil shipbuilding complexes throughout the country. Some of the key projects – shipyard construction at the Far East, in the Bolshie Kamni and Chazhma bays – will provide the opportunity to construct large capacity vessels, crude oil and LNG carriers.
It is obviously that personnel is our principal asset. The enterprise can be equipped with advanced hardware and adopt latest technologies but in the absence of qualified workers, engineers, and managers nothing will bring desired outcome. Staffing is one of the key tasks in many countries where shipbuilding was arranged from scratch. In our case, we just need time to transfer skills, train new production workers, including their training abroad.
- What would you wish to organizers and participants of the Forum?
- I would like to thank organizers of the exhibition for an opportunity to assemble in this excellent place and communicate with our colleagues, find solutions of problems we meet every day. And yet we have much to do.
Andrey Fomichev, General Director of
OAO

Severnaya Verf Shipbuilding Plant, General Director of

OAO

Baltiysky Zavod, Director of Shipbuilding Project of United Industrial Corporation
- Do you find Marine Industry of Russia Forum necessary?
- Yes, such engagements are necessary. Vendors and customers can negotiate, meet here thus saving time and money.
It is hard to say what line of development should be selected for the Forum. I believe that alone the venue makes the Forum well ranked. I guess number of representatives of state structures and first of all those of official customers should be increased. And banks should be more numerous, since many aspects depend on them.
- What areas will be developed actively?
- Well, it's hard to say, the question is to be addressed to government figures. Shipbuilding development depends not on market laws but on the principal customer which is the state. Such is the feature of this industry sector in the whole world.
- How did the world crisis impact your companies?
- The state indemnified for some losses caused by the crisis. Besides, we worked hard and now we have orders nominated in Rubles, US dollars, Euro… All of this helped keep afloat. It was a hard time, but we managed to increase production. Output in the North doubled.
Sergey Tsikalyuk, Chairman of Board of Directors of
OAO

Military Insurance Company

- What is the current situation in the Russian marine industry and in your market segment?

- We have been insuring in the shipbuilding and shiprepair for 17 years. And all these 17 years we together with the branch were going through tough times. For the moment, we have insured 1961 sea- and river-going vessel. As for the last year, the greatest increased was created by insurance of vessels under construction. It is very important that despite all challenges decisions on construction of new vessels are made.

Why is it so important? Unfortunately, every year we lose several vessels – they either settle or become obsolete. So we are happy that OSK as well as other plants and enterprises build something new.

- Do you find Marine Industry of Russia Forum important?

- Absolutely. We need create grounds where people could meet, exchange opinions, and speak. It is not to be a staff meeting, it is to be a ground where one can easily and freely speak on painful problems – and surely can be heard. It is very important to cherish and develop these traditions. I hope these events will become conventional.

- What would you wish to organizers and participants of the Forum?

- I wish them to increase number of vessels under construction from year to year. And I also wish fruitful negotiations, right decisions and good results!