Presentation of Fabrikant Cross-Sector Trade System
May 21, 2010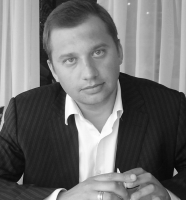 Within the framework of the panel discussion dedicated to private-public partnership in implementation of investment projects for marine and river transport, Fabrikant cross-sector trade system was introduced.
General Director of MTS Fabrikant Dmitry Viktorovich Mishutin
told about the company's innovative product – a cross-sector electronic bidding system FABRIKANT.RU. The system ensures carrying out full range of sale and purchase of goods/services as part of internal procurement of enterprises and organizations.
The total transparency for a user gives the project unique character. The system permits users to search for partners independently and to cut prices substantially.
In response to the question of the participants of the panel discussion, whether a special portal would be arranged for needs of the shipbuilding industry, D.V. Mishutin answered that this issue was at the moment under detailed consideration and by autumn such portal would be opened.
Read also: