Interview with Director of Subsea-Technical Equipment Department of AOA Tetis Pro Aleksey Aleksandrovich Kayfadzhyan
May 27, 2010
Marine Industry of Russia Forum has completed successfully. Director of Subsea-Technical Equipment Department of AOA Tetis Pro Aleksey Aleksandrovich Kayfadzhyan shares his impressions and results of participation.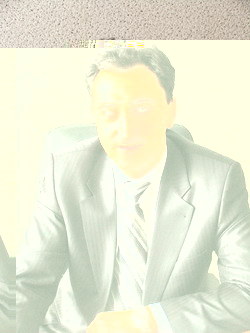 - Aleksey Aleksandrovich, please, tell us about your company. When was it organized and what is its scope of activities.
- Tetis Pro Company was found in 1991. Together with OAO CAMPO, ZAO Dykhatelnie Sistemy (Breathing Systems) and OAO NPP RIF, Tetis Pro is a part of Tetis Company Group with its offices in Saint-Petersburg, Gelendzhik, Ukraine, Belorussia, and Kazakhstan. OAO Tetis Pro specializes in developing, manufacturing and effecting packaged deliveries of state-of-the-art underwater work equipment. In order to ensure complete cycle of designing, prototype development, testing, manufacturing production and servicing of articles, design and production units have been arranged.
The company has licenses of Rossudostroenie for military engineering, production and repair (ЕКПС 4220), license of FSB for performance of works with use of information containing state secret as well as permit to perform activity related with heightened danger at objects of the state technical supervision of the Armed Forces of the Russian Federation. Products for national needs are manufactured under control of the Quality Control Agency of the Ministry of Defense of the Russian Federation.
Our personnel have worked in professional diving organizations and organization engaged in design of diving equipment. They also have Navy background. Technical specialists have served apprenticeship and collected certificates for assembly and start-up operations, warranty and post-warranty service. Many of them have advanced degrees.
- Tell us about your customers, please.
Tetis Pro is a prime diving equipment vendor of the Ministry of the Russian Federation for Civil Defense, Emergencies and Elimination of Consequences of Natural Disasters, Ministry of Internal Affairs of the Russian Federation, Federal Security Service, Federal Border Guard Service and Navy of the Russian Federation. Among Tetis Pro customers are the Ministry of Atomic Energy, Ministry of Transportation, such largest Russian industrial undertakings as OAO MMC Norilsk Nickel, OAO Severstal, OAO AK Transneft, OAO West Siberian Metallurgical Plant and shipbuilding companies and specialized organizations performing various underwater operations.
This imposes serious obligations in order to fulfill which we have elaborated a complex approach used at all stages of relations with customers. The approach is based on close cooperation of companies of Tetis Group. Vertical integration enabled to integrate long-term experience of enterprises and arrange a corporate process chain from equipment development and manufacture to its delivery and maintenance.
Our company carries out research and development works under the state defense order, cooperates with such largest marine equipment designers as Lazurit CDB OJSCo., ZAO Aviation and Marine Electronics, OAO Central Marine Design Bureau Almaz and others. We also carry out works for the benefit of Russian security services.
- Tell us more about your products, please.
- Recently we have developed and brought into serial production such equipment as breathing apparatuses, subsea communication and warning facilities, diving support facilities, high/low pressure compressors, underwater tools, search and research suites on the basis of submersible remotely piloted vehicles, underwater television facilities, subsea warning and telecommunication systems, NDT inspection tools, and associated equipment.
One of rapidly growing areas of activities is design and assembly of portable complexes of various purpose which are located in standard shipping containers and custom-designed SUV bodies: portable diving suites, portable remote operated vehicles suites of various types as well as search and research suites. Design and assembly of shipborne diving facilities (including those deep sea) is a new activity.
All our products are manufactured in accordance with state standards, performance specifications. They are also tested at test laboratories and successfully operated in severe service conditions. All delivered equipment is covered with warranty. Post-warranty service is also available. Particularly sophisticated equipment is under designer supervision. Besides we offer customers' staff training. This helps us maintain constant technical availability, operation safety, and improve specialists' skills.
Performance characteristics of equipment offered by Tetis Pro are not inferior to those of foreign analogues. High quality is ensured by incoming inspection of materials and components, manufacturing technique compliance and production quality control as well as overall testing.
One of our main tasks is replacing imports by means of development and production of up-to-date domestic underwater equipment. We analyze its development trends both in Russia and abroad. Design bureau Tetis Pro is constantly carrying out research work and developing new models of equipment.
- Marine Industry of Russia Forum was held for the first time. What is your opinion about how well it was organized and are you content with its results?
Forum organizers managed to gather leading companies of the shipbuilding sector. The Business program of the Forum comprises acute problems, new technical solutions and prospects for further development of the marine industry. Participation in the exhibition gave us possibility to find new partners and customers as well as inform visitors at the stand detailed info on capacities of Tetis Pro in the area of design and construction of diving complexes, remote operated vehicle (ROV) suites and research suites. Visitors could see novelties of diving equipment and underwater television and communication facilities, test a new ROV control simulator. We held a number of important negotiations. We are satisfied with results and we are planning to take part in the Forum next year. Since the Forum is dedicated to issues of development of the shipbuilding sector, modernization of ports, retrofit of navigation, implementation of new technologies into production of marine equipment and civil ships, Tetis Pro company cannot keep out of it.
Read also: