Interview with General Director of OOO Insurance Society Region Soyuz Vladimir Evgenievich Zvyagin
April 29, 2010
At Marine Industry of Russia Forum leading companies rendering services related to ships' operation will be featured. Among them is Insurance Society Region Soyuz engaged in insurance legal persons including shipbuilding entities.
General Director of OOO Insurance Society Region Soyuz Ph. D. in Economics Vladimir Evgenievich Zvyagin tells about company's history, prospects and expectations related to participation in Marine Industry of Russia Forum.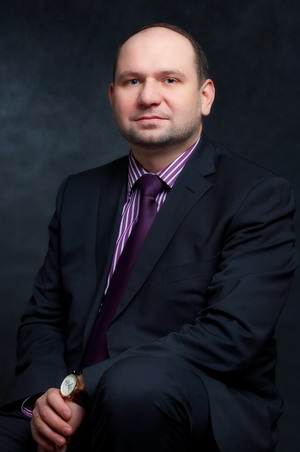 - Vladimir Evgenievich, when was Insurance Society Region Soyuz incorporated? What were its first actions on the market and what are its achievements for the moment?
- Insurance Society Region Soyuz has been operating since 2005 and recently we have celebrated the first anniversary. Since the very formation we have been looking about corporate clients. The first product we launched to the market was insurance of enterprises operating hazardous industrial facilities. And it was success. We were able to offer comprehensible product which was easy and prompt to obtain, accessible and at the same time efficient. Only several months after the society started operating our agents were already working in 29 regions of the country. Lessons learned and understanding what direction this activity should go in allowed us to organize an association of the largest insurance companies into the National Unit of Liability Insurers which is currently works at improving the existing insurance system.
In 2007 the main activity of the company was insurance of public liability for default on or improper execution of obligations provided by state and municipal contracts. We started active cooperation with enterprises of the shipbuilding, shiprepairing, energy, atomic and other industries. While establishing functional partnership, proving our solvency and reliability, we gradually extended the scope of activity and at last commenced implementation of comprehensive insurance coverage plans for enterprises – from property insurance to personnel insurance.
We have reached much for these five years. Our offices are open in three Russian cities, volume of collected insurance premiums grew four times, the National Rating Agency rated our reliability highly, we entered top 10 of the leading Russian insurance companies in the area of state contract insurance. We do not plan to slow pace of development in 2010, too, since on the competitive market one should constantly on the go and search for new interesting modes of operation.
- Region Soyuz offers very different types of insurance. How actively do you cooperate with shipbuilding and shiprepair enterprises and sea carriers?
- As I have already noticed, we started working with shipbuilding enterprises in 2007. Our clients are Ship Repair Yard Nerpa, Central Design Bureau for Marine Engineering Rubin, Proletarsky Zavod, Admiralteyskie Verfi,Shipyard Yantar, Almaz Marine Yard and others. We work closely with them in the area of state contract insurance and ship construction insurance. Besides, specially for Marine Industry of Russia Forum we have prepared four new insurance products which may arouse interest of companies of the industry. As it usually is, we will demonstrate to clients that ship insurance at the construction stage, dock or repair operations is to be adopted here and now. Certainly we are ready to offer our already standard services such as property insurance, voluntary medical insurance, personnel accident insurance, hazardous production facility insurance, vehicle and liability insurance.
- What are, in your view, features of the marine industry insurance?
- There are two directions in marine risk insurance.
The first is insurance of freight and merchant ship engaged in commercial operations. This service has been existing as long as the seafaring itself. Every detail is perfect, all risks are estimated and reinsured, and international practice and statistics have existed for many hundred years. There are too few insurers in this field and its very hard to get into their club.
The second is ship and vessel insurance under construction, repair and dismantlement. It is a very interesting direction. By itself, it is not new. However in our country it was employed only in case of construction of export ships and vessels when insurance expenses were included into estimated construction charges. Domestic customers did not include such expenses into estimated charges due to objective causes imposed by tax legislation. The realization of the necessity of this insurance came after several fires and accidents occurred aboard vessels under construction. Another incitement was corporatization of the shipbuilding industry when risks are carried by certain contract performers instead of abstract state customers.
There is another field of insurers' activity – dismantlement of submarines both time-expired and removed from the Navy fleet. Within the framework of the Vienna Declaration, their atomic plants are to be insured damage insurance before comprehensive dismantlement.
Thus, ship and vessel insurance related to their stay at shipbuilding enterprises is a must during the whole life cycle – from design to dismantlement. Legal and financial basis of this type of insurance have already been laid.
- Please, describe the current condition and prospects of the insurance service market in Russia (specifically, ship and water-borne cargo insurance market). What is your company's share on this market?
- I can tell that this market has already taken its shape, so its further development depends only on the development of the industry itself. With growth in cargo turnover new ships will be constructed and the corresponding insurance market will develop. Another question is to talk about insuring shipbuilders' risks. This market is still developing.
- What would you like the participation in Marine Industry of Russia Forum to give you?
- Here we intend to carry on active negotiations with all participants-shipbuilders. We don't care whether they are state, commercial, navy or civil. With figures and facts we are ready to prove that insurance is a civilize tool to prevent possible future losses. Insurance is very important in such a cost-based industry as shipbuilding. We plan to promote insurance services for the whole life cycle of ships and vessels – from signing a contract, design, construction, testing and service maintenance to dismantlement.
We are also interested in expert comments on our products, how accurate and well-timed they are.
And, absolutely, we want to save our travel allowances – what other place do you know where so many heads of enterprises will gather?
Sure, we will negotiate, meet potential clients and strengthen existing contacts.
- What would you like to wish Forum participants?
- I would wish them to have their expectations justified first of all. Then, I wish them to acquire new prospective contacts. And at last I would like to invite them to the stand of Insurance Society Region Soyuz. If they do so, I guess the first two wishes of mine will become true.
Read also: